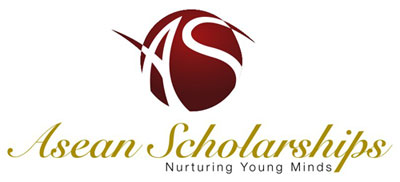 ງານທຶນການສຶກສາ ໃນຕ່າງປະເທດ
ທຶນການສຶກສາ ໂຮງຮຽນ
The ASEAN Scholarships for Lao P.D.R. is tenable for 4 years leading to the award of the Singapore-Cambridge General Certificate of Education Advanced Level (GCE A-Level) (or equivalent) certificate. The Scholarship is for studies in selected Singapore schools from Secondary Three to Pre-University Two and is renewed annually, subject to the satisfactory performance of the scholar. Students from Lao P.D.R. who wish to enter Singapore schools at the Secondary Three Level are welcome to apply. Candidates who are not short-listed for the scholarships may be considered for the Merit Awards.
ELIGIBILITY
Students who meet the following criteria are invited to apply for the scholarship:
Nationals of Lao P.D.R.
Born between 2000 to 2002
Have completed at least Grade 10 of Upper Secondary
Offered English as a subject in Grade 10
Have done consistently well in their school examinations
Proficiency in English and a good record of participation in co-curricular activities
IMPORTANT DATES  The dates given below are tentative and are subject to changes.
| | |
| --- | --- |
| Application Period | 12 May to 7 July 2016 |
| Selection Test and Interview | Mid September 2016 |
| Award of Scholarship | End September 2016 |
| Arrival of Scholar in Singapore | End October 2016 |
Candidates short-listed for the selection test / interview will be notified at least 1 week before the selection test / interview dates. We regret that only short-listed candidates will be notified.
APPLICATION PROCEDURES  / TEST AND INTERVIEW CITY
The selection tests and interviews will be conducted in Vientiane.
TERMS PROVIDED
Annual allowance of S$2,200 (Secondary) / S$2,400 (Pre-University) with hostel accommodation
Settling-in allowance of S$400 (once only)
Return economy class air passage
Coverage of school fees (excluding miscellaneous fees)
Coverage of GCE O-Level and A-Level examination fees (once only, if applicable)
Subsidised medical benefits and accident insurance cover
Source: https://www.moe.gov.sg/admissions/scholarships/asean